Prints
All of our products have the option of bearing a print. Whether you are looking for a print that is simply informational or an aesthetic print, we can design it apply it to the cardboard packaging.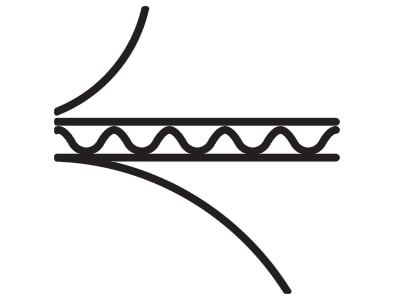 Flexographic printing
This method uses specially prepared photopolymers to apply ink to the cardboard. This type of print can be done in all CMYK colours on any cardboard surface. Can be applied to one and multicolour designs.
Laminate print
The outer layer of the cardboard is printed with the offset method, before joining it to the other layers. This method lets you get all the advantages of offset printing, as well as applying decorations, varnish, or foil.