Pakon
Washing and repair – plastic packaging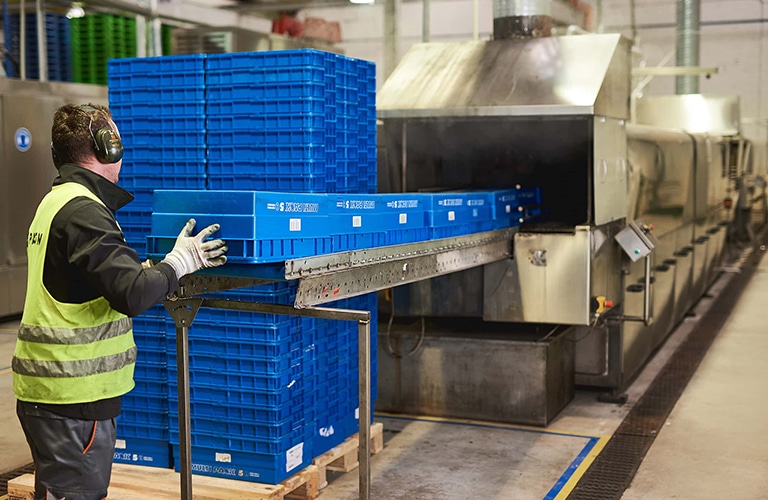 Dirty? What are you waiting for?
In 2015 we introduced a new service for our clients – cleaning containers made from synthetic materials.
If your containers require cleaning, and your previous solutions for this have proven troublesome – we invite you to contact us.
Every packaging should fulfil one basic function – to protect your goods from harm. But what happens when reusable packaging, such as plastic packaging, becomes damaged? No worries – our Repair Facility will bring your packaging back to life.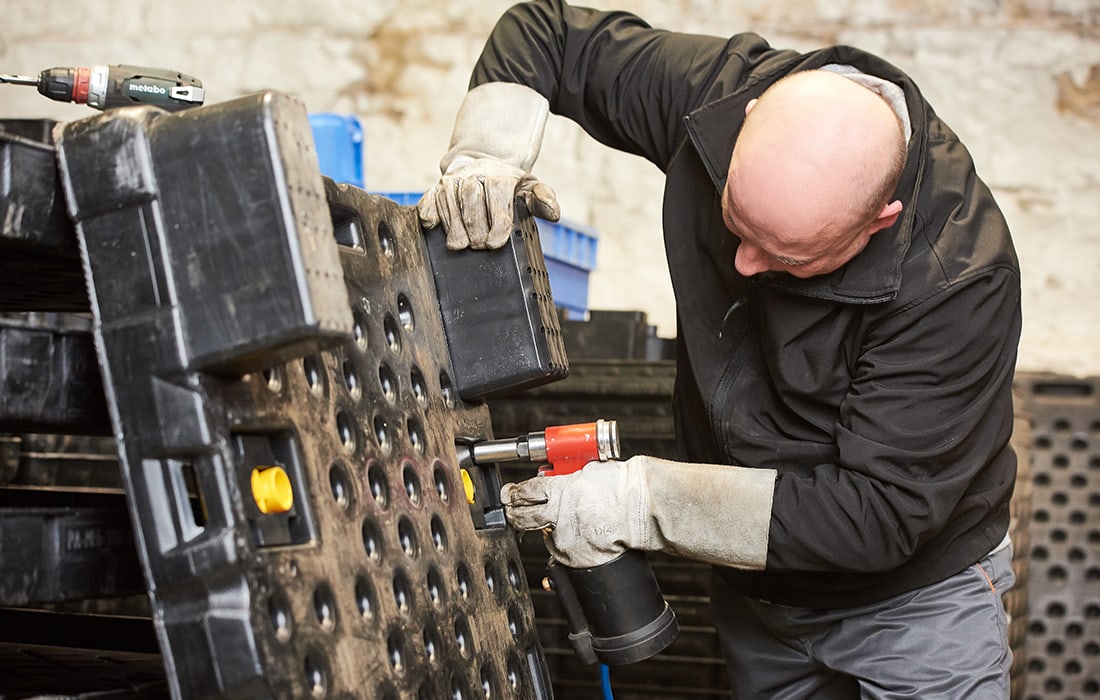 We specialise in maximising the lifespan of your plastic packaging. We offer cleaning services, both by handwashing and machine washing, as well as repair services.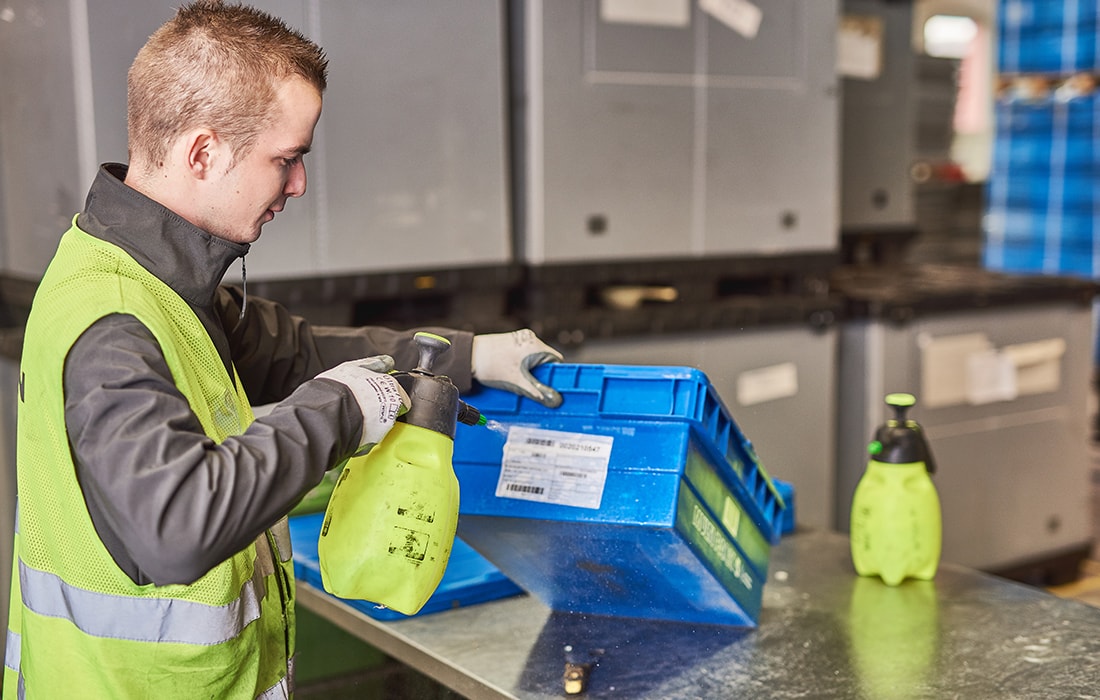 Handwashing
Our employees handwash large containers using specialist cleaners and cloths. The containers go through 100% quality control to prevent damage and losses.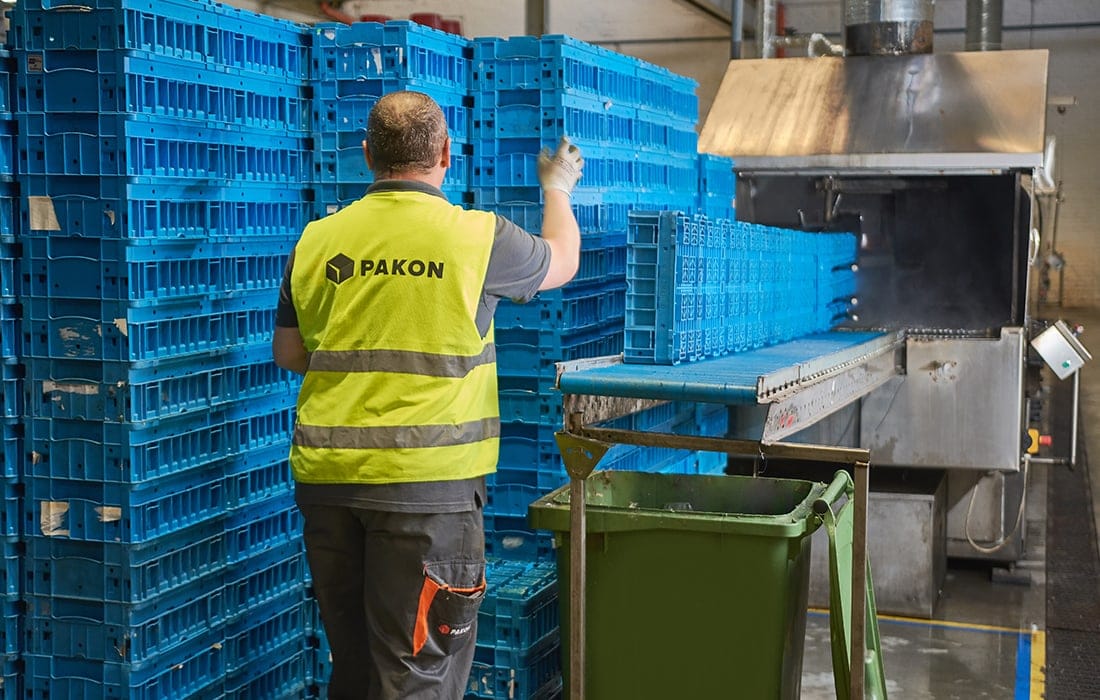 Machine washing
We have two professional Velox machines to wash packaging with. KLT and Multi Pack containers are washed separately to their lids. Our machines are also suitable for pressure washing pallets.

Plastic container repairs
We aim to increase the lifespan and value of your resources. Repairs typically only cost a fraction of the price of new container parts. This reduces the amount your company needs to allocate for packaging costs.
If the plastic containers are no longer suitable for further use, our business partners will pick up the raw materials and issue the relevant documentation in accordance with European Union requirements.
Repairing damaged sides of plastic containers

Repairing plastic lids and pallets

Replacing parts of damaged containers with a block system

Replacing locks, hinges, and latches